I confess.  I am not necessarily an early adopter.  I got my first iPhone about three months ago and my five-year-old son knows more about it than I do at this point.
But, focusing on internet law, I do have an excuse for playing around with new services and products.  I generally give a product about thirty minutes to figure out if I can get some value from it.  Otherwise, I merely become a statistically-counted subscriber, but someone who has not checked in for months.  Some examples are FourSquare, Quora, Diaspora and dare I say it Google+ for now although I am willing to revisit my initial impression like I did with Twitter. 
Recently, I tried Summify.  The website says "Summify creates a beautiful daily summary of the most relevant news from your social networks, and delivers it to you by email, web or mobile" by going through your blog reader, Facebook and Twitter Feeds.  I was intrigued because the hardest part about writing this  blog is reading everything to figure out what to write and not the actual writing. 
It's easy to sign up and I have found it interesting.  It seems like it pulls (at least for me) the most retweeted stories that happen to come across my Twitter feed more than anything else.  I don't see it replacing my blogreader as my go to source for material, but I do see stories there I might have otherwise missed because my Twitter time is usuall spent trying to see the latest on whether Mizzou is going to the SEC more than reading interesting business stories.
Here is a shorterned version of the email Summify sent me today.  It's kind of ironic a service meant to save time is sending me stories about cars that read your texts and finding time to blog.  Can Ford make a car that can blog? 
In the future, I may simply post my summaries if the content seems appropriate. 
---
mashable.com
Ford is installing a feature in its new vehicles — and many of its older ones — that can read text messages out loud. The feature, which is intended to reduce texting while driving, is part of…
about 8 hours ago
1 more story from mashable.com
---
chrisbrogan.com
I met with someone yesterday who said to me that he didn't have any time to blog. Moments later, he told me what was happening on "Ice Loves Coco." Earlier in the day, a woman…
138 tweets & 39 shares
---
socialmediaexaminer.com
Are you considering mobile marketing? Wondering how mobile opt-ins differ from social opt-ins? Keep reading to discover how mobile opt-in marketing is unique from social media marketing. In a previous post discussing how to combine…
about 6 hours ago
@MicheleRempel

@MicheleRempelWhat Are Mobile Marketing Opt-ins and Why Are They Important? http://t.co/MdTM5pQ0 #SMM

@AdvertisingLaw

@AdvertisingLawRT @LoriMoreno What Are Mobile Marketing Opt-ins and Why Are They Important? http://t.co/luzYzzWB
38 tweets & 17 shares
---
avivacommunityfund.org
Aviva is giving you the chance to share in the $1,000,000 Aviva Community Fund by creating an idea for lasting change in your community.Create an IdeaIf you've got the imagination, we've got the resources.…
about 4 hours ago
@bodovan

@bodovanVote if you support positive change in your community! #avivacf … sponsor http://t.co/YZl0I8rN
2606 tweets & 9080 shares
---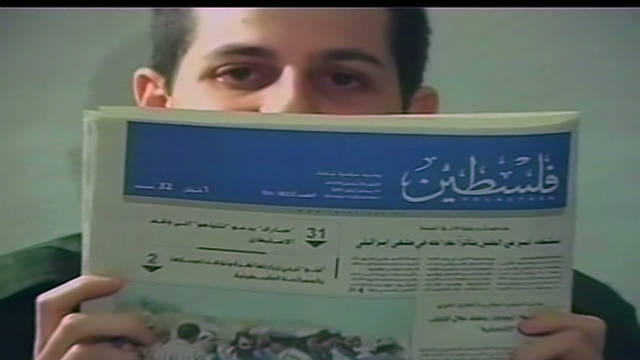 cnn.com
From Paul Colsey and Kareem Khadder, CNNupdated 3:05 AM EST, Tue October 18, 2011 Israeli captive set for freedomSTORY HIGHLIGHTSNEW: The freed soldier's father says this is the happiest day of his…
about 11 hours ago
@cnnbrk

@cnnbrk#Hamas frees Israel's Gilad #Shalit in prisoner swap http://t.co/WK9hE0Ae
152 tweets & 2053 shares
---